SPOIL ME !

Spoil me by clicking my tribute and spoil me buttons

All my naughty lil boys that spoil me will be rewarded..
those that dont pay tribute to me get
NOTHING!

Pay Tribute and you get access to my private pics and earn free minutes and membership to my pig pen...
more details coming soon!

Hugs and wet kisses Jennie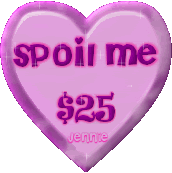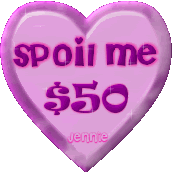 count the days to my next birthday but feel free to spoil me early!